---
---
Improve your screening

efficiency

open area

throughput

and minimise downtime caused by pegging and blinding by switching to FLEX-MAT high vibration screen media.
Afengco is the proud authorized dealer and certified screening expert for the full range of FLEX-MAT screen media throughout West Africa and also the island countries of Mauritius and Seychelles. All environments are on-site inspected and the ideal configuration and process are defined.
---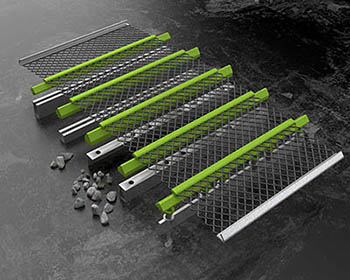 FLEX-MAT - TENSIONED
FLEX-MAT screening technology allows wires, bonded to lime-green polyurethane strips, to vibrate independently from hook to hook for faster material stratification.
FLEX-MAT high-vibration wire screen media are available in side-tensioned or end-tensioned configurations.
Learn More
---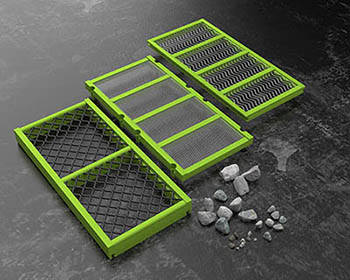 FLEX-MAT - MODULAR
FLEX-MAT high-vibration technology is also available as direct switch-and-replace polyurethane modular panels to provide substantially more open area than traditional panels, and to increase the throughput of spec material.
Learn More
---
Increase your plant throughput and recovery of valuable minerals and metals by switching to FLEX-MAT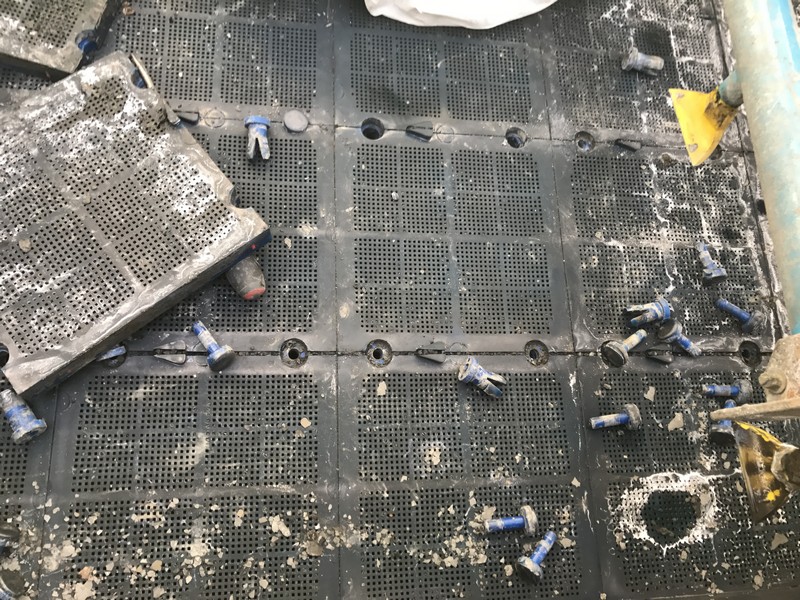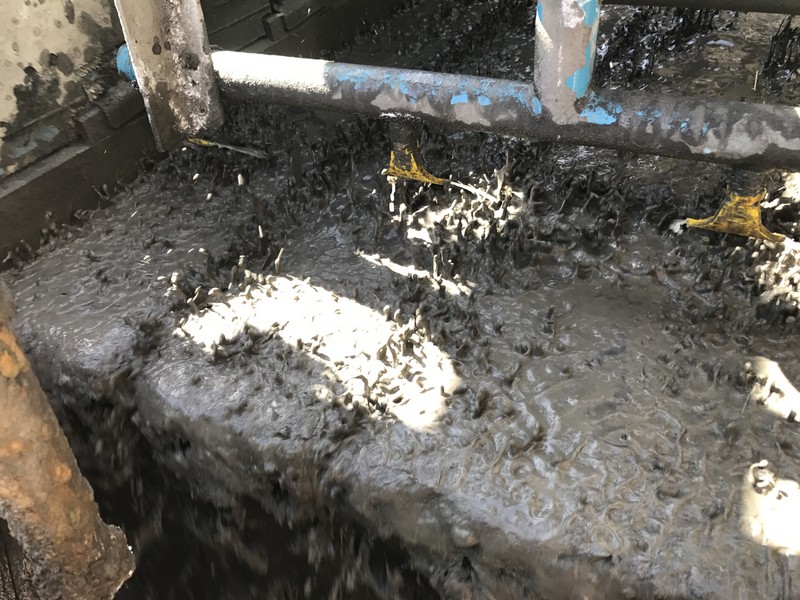 Before
Using Polyurethane Screen Media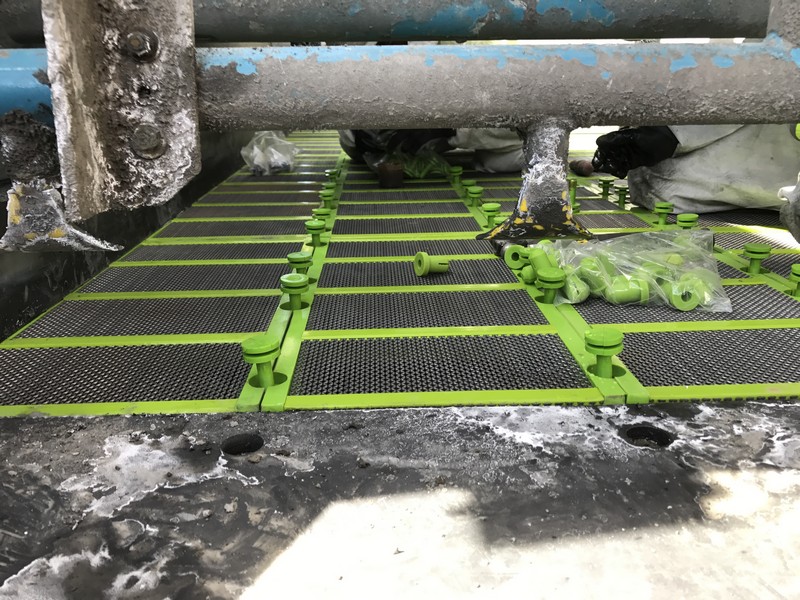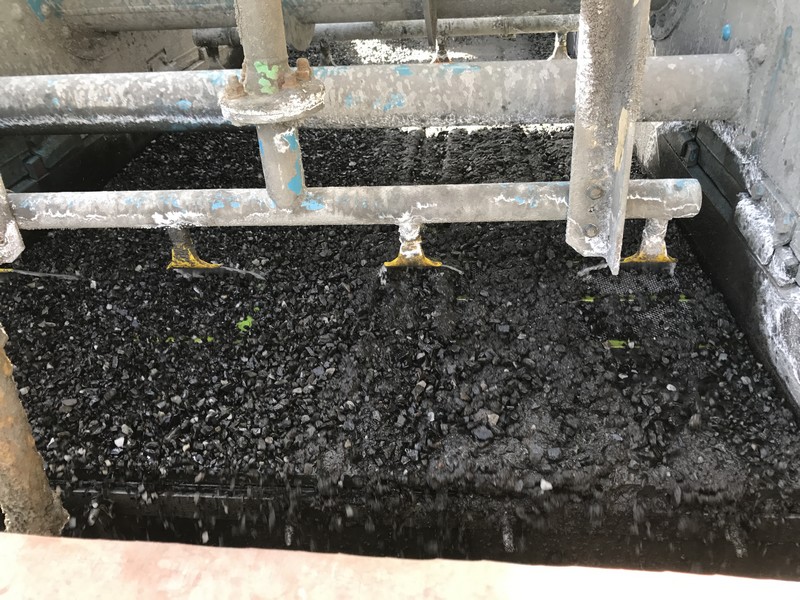 After
Using Flex-Mat Screen Media
---
Eliminate plant downtime caused by pegging and blinding of screen media by switching to FLEX-MAT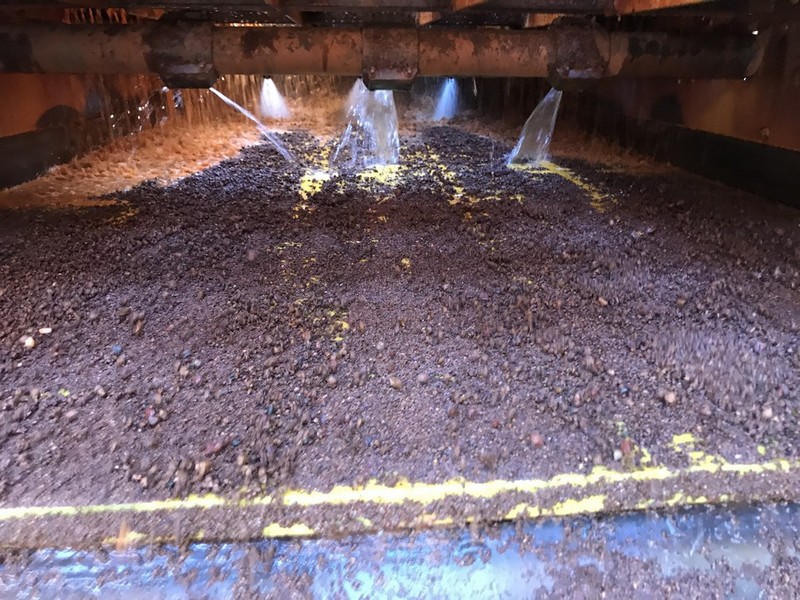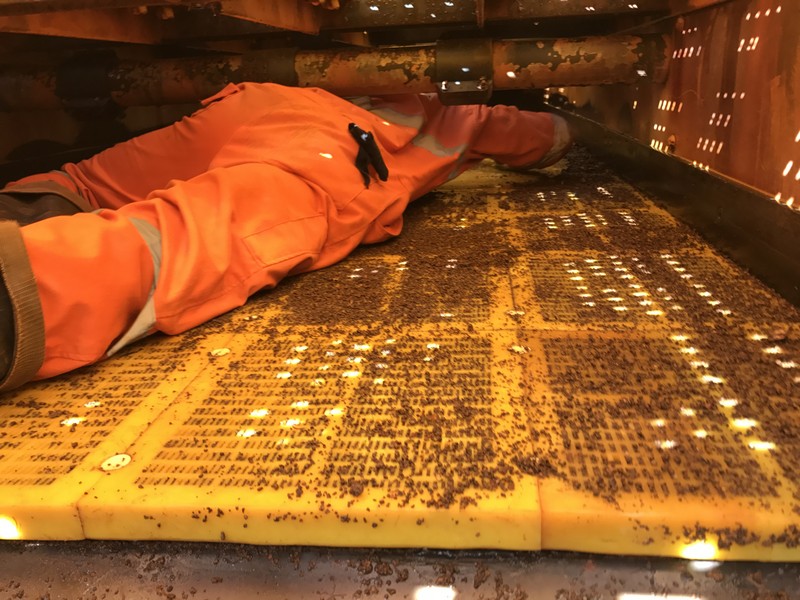 Before
Downtime Cleaning Polyurethane Screen Media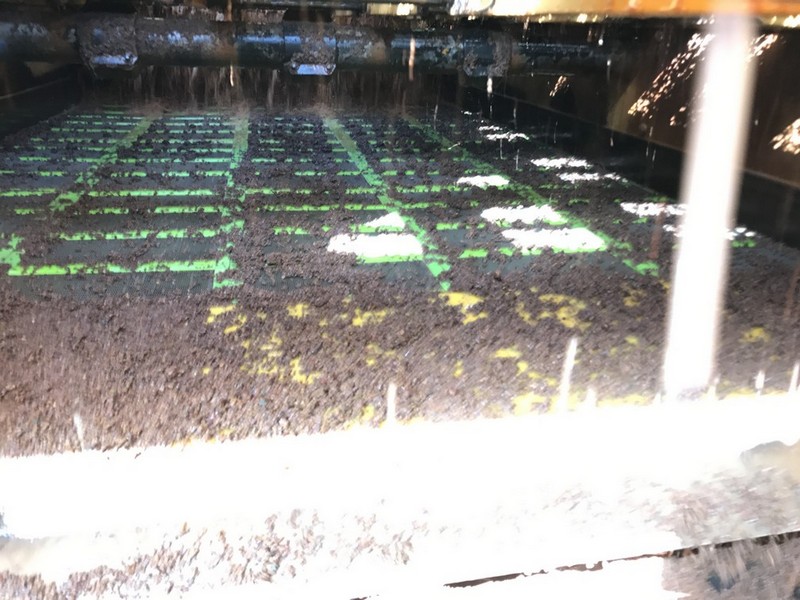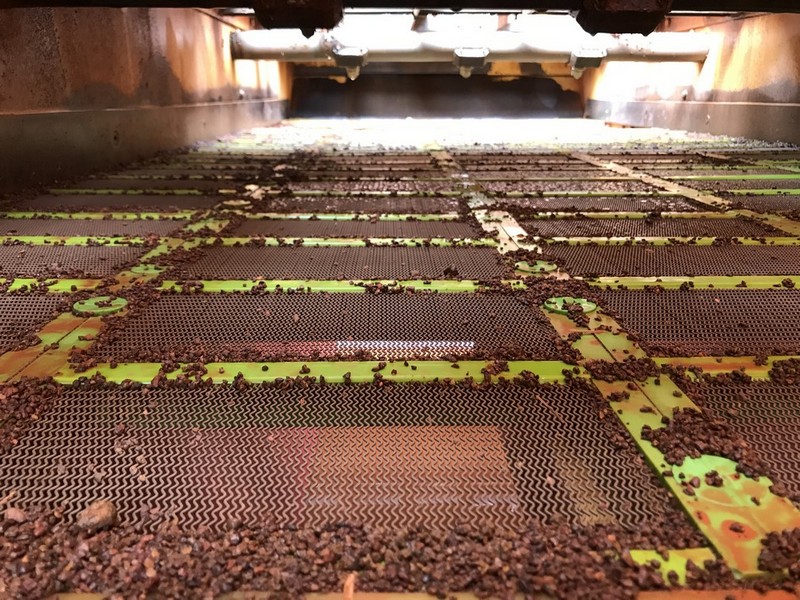 After
Using Flex-Mat Screen Media